Lordsfield Swimming Club
Home
**POOL OPENING FOR THE SUMMER SEASON ON SATURDAY 25 MAY, 12 - 4PM**
Lordsfield Swimming Club is a registered charity which has been providing Overton youngsters with the opportunity to enjoy the water since the 1960s, and has taught generations of children to swim. Staffed solely by volunteers, it's a community facility run by and for the village community, with the club having recently secured a 25 year lease from Hampshire County Council. The 23m outdoor heated pool is operational annually from the end of May until the end of August, and is open to young people 0-16 years resident or at an educational setting in the village. Lessons and swimming challenges are also offered, as is weekly adult swimming (Tuesdays and Wednesdays, 7:30-8:30pm) and lane swimming (Tuesdays, 5-6pm). It's a fabulous facility and is extremely popular!
Please look out for the latest pool news & updates on Facebook (LIKE the Lordsfield Swimming Club page) and in the monthly village News & Views Parish Council newsletter.
**WE NEED VOLUNTEERS TO TRAIN AS FIRST AIDERS / POOL RESCUERS IN ORDER TO OPEN THE POOL - FREE SWIMMING FOR VOLUNTEERS & THEIR FAMILIES ON SUNDAYS!**
Want a pool this summer in the village? Then it's time to get training! We know everyone is busy but we also know that many of you regularly come up to the pool with your kids - we need you to share the responsibility of running the pool by taking up the training. If we all share the responsibility, it won't be onerous for anyone. Worryingly, at this stage, Amy hasn't had enough people sign up for the forthcoming training courses. Please chat with your partner, friends, teenagers, grandparents... who can make that commitment? Learn a skill that might save a life...
ONE DAY FIRST AID & POOL RESCUER COURSES IN MAY & JUNE 2019:
Are you willing to train and commit to an average of 2 hours a week poolside May to August season? Come and join our team of volunteers ranging in age from 16 to late 70s!
On our lovely team, we have full time and part time working parents, stay at home parents, retired people, grandparents, teenagers at school, members of the community who don't have kids but support the ethos of a community pool, people who just want to get involved in a project.... in others words: YOU WILL DO PERFECTLY!
** First Aid - Saturday 11th May in the ORC Bridge Street pavilion (9am to 4.30pm). If you already have a work first aid qualification or are a nurse or doctor, please also get in touch to join our volunteers.
** Pool Rescuer - Saturday 18th May (Town Meadow) and Saturday 29th June, followed by a pool based session (8.30am to 3.30pm). For this course you need to be water confident and able to dive to the bottom of the pool.
So what are you waiting for?! Join the BRILLIANT team by attending one of the above courses. If you, or anyone you know, might be interested, please get in touch by emailing Amy at training@overtonswim.org.uk.
**LEASE SIGNED**
Good news! The club's trustees have finally signed the lease meaning the pool is now ours (on loan!) We're working hard to get ready to open the pool for the summer on Saturday 25 May, from 2pm - watch this space!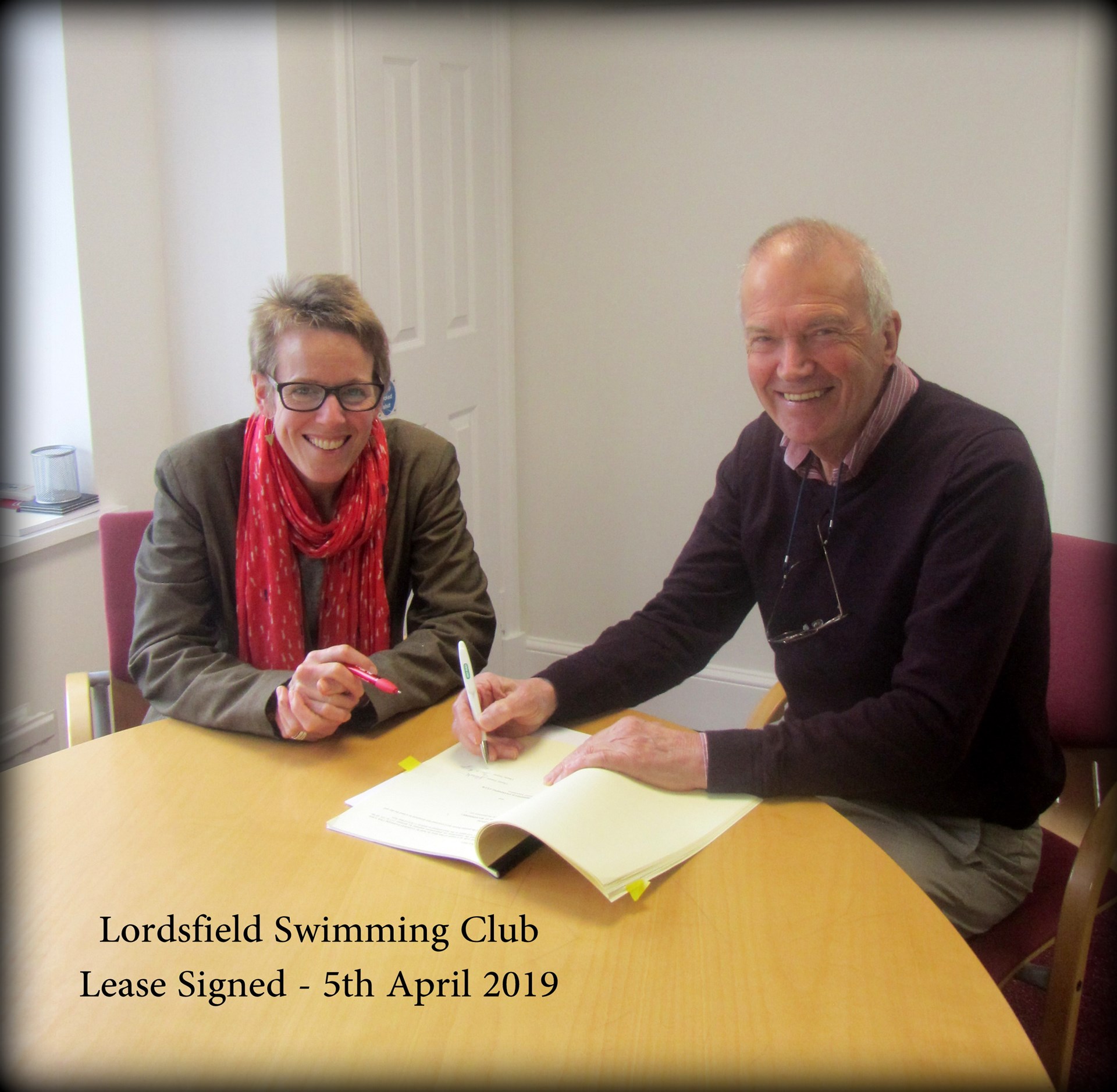 Opening Hours (end of May - end of August annually)
Term-time
Holidays

Monday, Tuesday & Friday, 6-8pm

Wednesday & Thursday, 6-7.30pm

Tuesday, 5-6pm (Lane swimming)

Wednesday & Thursday, 7.30-8.30pm (Adult swimming) *TBC

Monday, Tuesday & Friday, 2-4pm & 6-8pm

Wednesday & Thursday, 2-4pm & 6-7.30pm

Tuesday, 5-6pm (Lane swimming)

Wednesday & Thursday, 7.30-8.30pm (Adult swimming) * TBC

Saturday, 2-4:30pm

Saturday, 2-4:30pm